SASMAS DATA ARCHIVE
The sasmas data archive contains the following:
1) Raw data files with records of data from the date of the site commissioning to the end of 2005.
2) Graphs of soil moisture, soil temperature and where available rainfall and other climatic data from the date of site commissioning to end of 2009 (Krui, Merriwa and Stanley sites) and 2007,8 (Goulburn sites).

More recent data is currently being used by Newcastle University pHD students but access to this and any other data is available on request.

To obtain the data click on the site name in the left hand column or the site on the map below.
Red squares = soil moisture + temperature + rainfall data
Green squares = soil moisture + temperature + rainfall + climate data
White circles = stream gauge data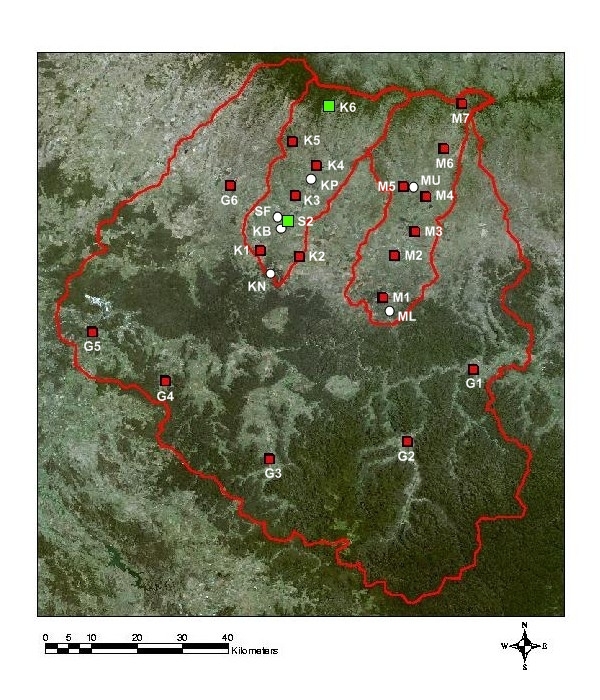 For enquiries about additional information please contact Tony Wells